15 Oct

Team Leadership: Your Guide to Finding Effective Team Leaders

With today's fast-changing circumstances and the ongoing fight against the pandemic, good leadership means more than just making sure that every team member gets the job done.

It's about preparing self-managing teams for the future, which entails coaching and promoting teamwork, and advancing team members' capability to quickly learn and adapt. As the market changes, so is the need for companies to develop individual team members to become successful leaders in the future. 


Unfortunately, according to Global Leadership Forecast 2021, fewer than half of team leaders feel that they're effective in leadership skills which are most critical for the organisation's future success. What's even worse, they aren't getting the skill development that they need most urgently to become an effective team leader.


A good team leader can lead a team to success, but only if they have the innate talent or are developed to become one.  This article will explain what you can do to create effective leaders in your organisation. 


Why Are Great Leaders Rare To Find?

The root of poor team performance lies within human nature.  Teams are made from people with different personalities, values, clarity, morale, and motivation — leading to varying degrees of work performance.
 
Finding an effective leader who can maximise the potential of each individual member can be difficult. So it's important for organisations to know how to find and develop these good leaders. 

Few Leaders Possess the Talent To Achieve Success

If a strong leader seems rare to you, that's because the talent required to be one is scarce. Gallup's research shows that only 1 in 10 people have the talent to manage. Although many individuals are endowed with the necessary traits, only a few have the unique talents needed for decision-making and supporting a team to achieve excellence.

An alarming problem for organisations is that 82% miss the mark on hiring managerial talent. They focus on the skills a person brings to the role and often forgets about the people interaction side of the role. So it's important to know what you are looking for when finding effective team leaders.

If organisations can increase the number of talented leaders and double the employee engagement rate, they can achieve 147% higher earnings per share, on average, compared to their competitors.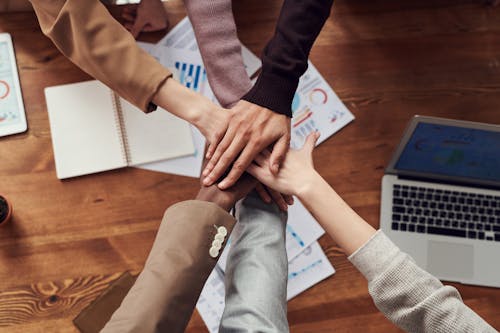 What Qualities Should You Look For in a Leader?

An effective team leader needs to have a broad range of qualities – the good news is that these leadership qualities can be learned and developed. Let's take a look at what qualities you should look for when finding an effective team leader.

Appreciative and Rewards Excellence

An effective team leader knows how to be appreciative of team members and nurture excellence. This is made even more evident by a 2020 Achievers survey which reveals that over 35% of employees cite their need for more recognition from their superiors.

Find a good leader who knows how to give honest feedback: reward the right behaviour and call out the wrong ones. Consistency is key. Although not always easy, leaders need to see the best in people so that the team knows their efforts are valued.

Holds the Team (and Themselves) Accountable

To lead effectively, coaching is a crucial skill that gives the ability to hold the team (and the leader) accountable without the need to shame anybody. Find a leader that gives the team ownership for their tasks while making sure they are still aware of current obstacles and realities of the job. 

An effective leader should also know how to engage in self-reflection. Because in addition to their team, good leaders should also hold themselves accountable. If a leader can self-diagnose their weaknesses and see problems before they come, then they are in the right role. 

Understand Their Strengths

Strong leaders know and believe in themselves. When a leader is aware of their strengths and weaknesses and allows the team to be aware of theirs as well, the team can operate more in unison as they maximise each other's strengths and support each other's weaknesses. 

Committed to Vision

Every management role requires commitment to a vision. But before a leader can inspire others with the vision, they must define it, develop it, and be committed to it. The vision then becomes the guide against which all team actions and decisions are defined. 

Being a capable decision-maker also goes hand in hand with being committed to a vision. This doesn't simply mean being able to make a final decision, the leader needs to be proficient as well. A capable decision-maker enacts a decision-making process that considers all the expectations of key stakeholders. They must make rational decisions that fairly evaluate the possibility of bad or good outcomes. 

Keeps Improving

More than just having the necessary leadership skills, leaders should aim to keep on learning and improving. 

The world is constantly changing, and for your organisation to adapt, find future leaders who continuously strive to learn. They should always have room for growth and keep expanding their knowledge whenever the opportunity presents itself. 

Communicates Well and Listens Better

An effective team leader is someone who can communicate clearly and concisely, especially during team meetings and client presentations. 

Whilst communicating clearly is essential, being a good listener is even more important. Listening is a skill that is often forgotten in leadership. People want to be heard and understood, and when a leader can consciously listen to their team members and have clear communication with them, they will become highly effective leaders.

The rapport between team members and their leader is crucial, and this rapport will come with good communication and even better listening.

It's Not All About the Leader

Great leaders align with servant leadership principles and focus on developing the team rather than themselves. It's less about the leader and more about empowering others to succeed. 

Good team leaders understand that they need to be flexible and adaptive rather than merely putting a badge on themselves. Because sometimes, they need to be more of a manager than a leader.